Picture this: the tree in the Rotunda is lit, Camerata Singers' carols echo throughout campus, and exams are over..
It's easy to get caught up in the rush of the holiday season, and oftentimes are struggling to find the perfect gift for that someone special. In order to ease your worries, we've come up with a list of perfect 'gifts' for those friends and alumni that are part of your Lancer family.
1. Order a Wooden Rotunda
Give your home a little Longwood flair with this homemade piece from alumni Cory Nichols '08 & '10. Cory and his wife Colleen '10 are both alumni from the Richmond area, and even found their dream home on House Hunters! Keep up with this fun-loving family on Colleen's blog, The Lunchbox Diaries.
Order your Rotunda: cjn932@gmail.com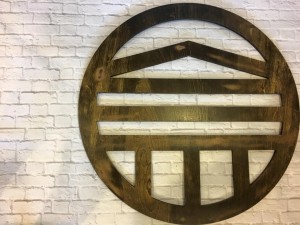 After meeting as students at Longwood University at Main Street Lanes bowling alley, Dave '05 and Rhiannon '04 Thomas were married and proud parents of two future Lancers, Mason and Riley. In 2014, Riley was born with Wolf-Hirschhorn Syndrome,an extremely rare chromosomal disorder- the endless doctors appointments and medical supplies expenses growing.
Give the Thomas family one less thing to worry about this holiday season on Riley's GoFundMe Page.
Fun fact: Mason, their son, is the face of the 'Skeptical Baby Meme'
3. Place an ornament on our Holiday Tree
Campus is a great place to visit during the holiday season – Farmville is decked out in holiday spirit, and while it may be a little quieter on campus, the Maugans Alumni Center is happy to have you visit! Place an ornament from your family on our Holiday Tree to be a part of our Lancer Family traditions.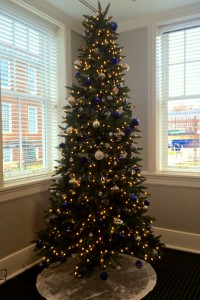 Whether it's testing your hand at Wine & Design, cheering on our Basketball Teams, or coming back to campus with your family, we've got you covered! Reconnect with former classmates and see how much campus has grown since graduation.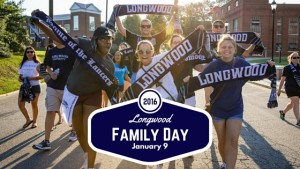 Change your cover photo on Facebook, or other social media sites to get excited about the Vice Presidential Debate we're hosting on campus in just a few months! Learn more about the VP Debate and sign up for updates HERE.

Have your very own piece of Longwood memorabilia with a piece of wooden floorboard from the Cunninghams Residence Hall. While the home to many alumni may be gone, the Upchurch University Center construction is in full swing.
Order your Cunninghams Floorboard HERE.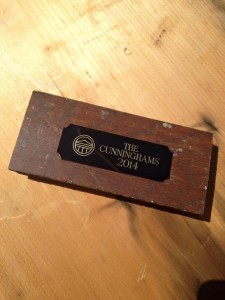 7. Support an alumni Startup Business
Whether it's Lawn Care you're looking for, or a lover of Comic Books, consider using alumni – based businesses!
Be sure to reach out to Will Lane '10, co-owner of Glen Allen Grounds Management, after your lawn takes a beating this winter – plus, they're looking to grow (get it) their business with hardworking Lancers!
Writer-turned-CEO Alex Odom '08 of Plume Snake, Inc. is about to launch an innovative membership-based digital archive of creator-owned comics and graphic novels. Named after the mythical Aztec god Quetzalcoatl, (the feathered serpent whose gifts to humankind included a system of writing) for only $5 a month, members are privy to exclusive content and titles.
Help Alex and his team launch this February.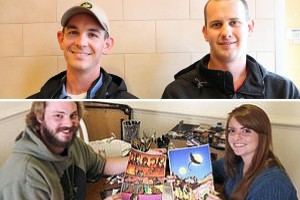 A tradition started by the Senior Class of 2015 and modeled after the Paris Love Locks Bridge, we invite you to place your decorated lock on our Legacy Lock fence next time you visit campus. While faces and places on campus may come and go, your legacy and love of Longwood will always stay locked in tight.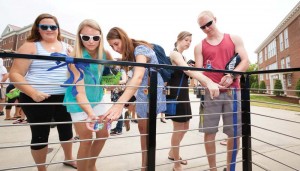 The third annual Virginia Children's Book Festival takes place on October 13-15, 2016- bringing together prominent children's authors and illustrators (Think Todd Parr of It's Okay to Eat Macaroni and Cheese in the Bathtub and Brenda Chapman, Oscar-winning creator and writer of Brave) and your gift will to allow the general public to attend without an entrance fee.
Located in Virginia's poorest region, the festival serves children with the lowest reading levels and highest poverty rates in the state. With your help, we can truly make a difference in the lives of these children.
Help host the Virginia Children's Book Festival HERE.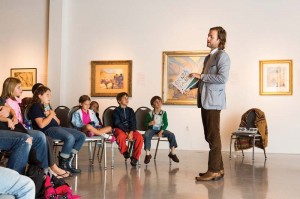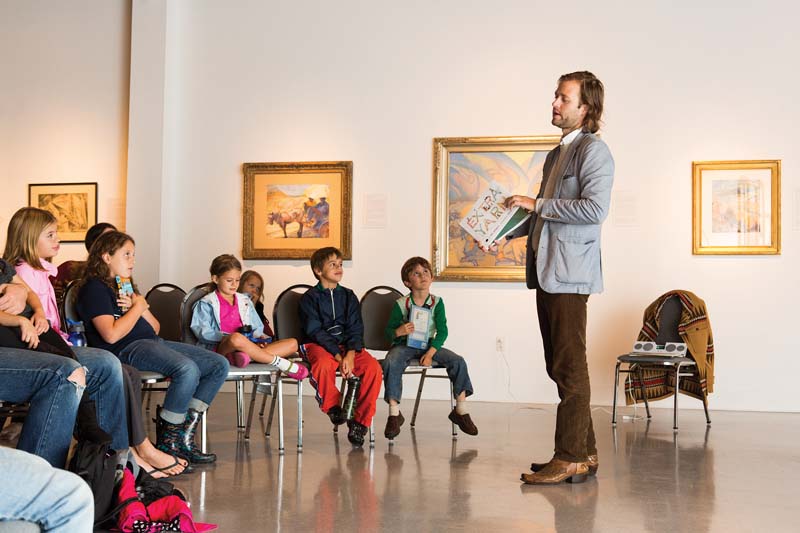 Yes, it's cheesy. Yes, we know it's not #1 on your list, but whether your gift is to a scholarship that lets a current student worry about one less textbook to purchase, or to the university as a whole, you're making it a better place for learning and growth for future generations of alumni.
Give to Longwood HERE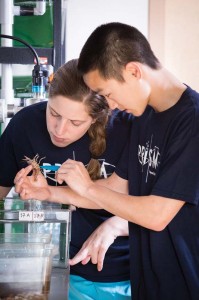 Okay so we lied – our last (and favorite) gift is our Alumni.
We'd love to hear from you!

Tell us your story, your advice, and all about your Lancer Families.

alumni@longwood.edu
The Office of Alumni and Career Services wishes you a Happy Holiday full of Lancer Spirit!
Comments
comments