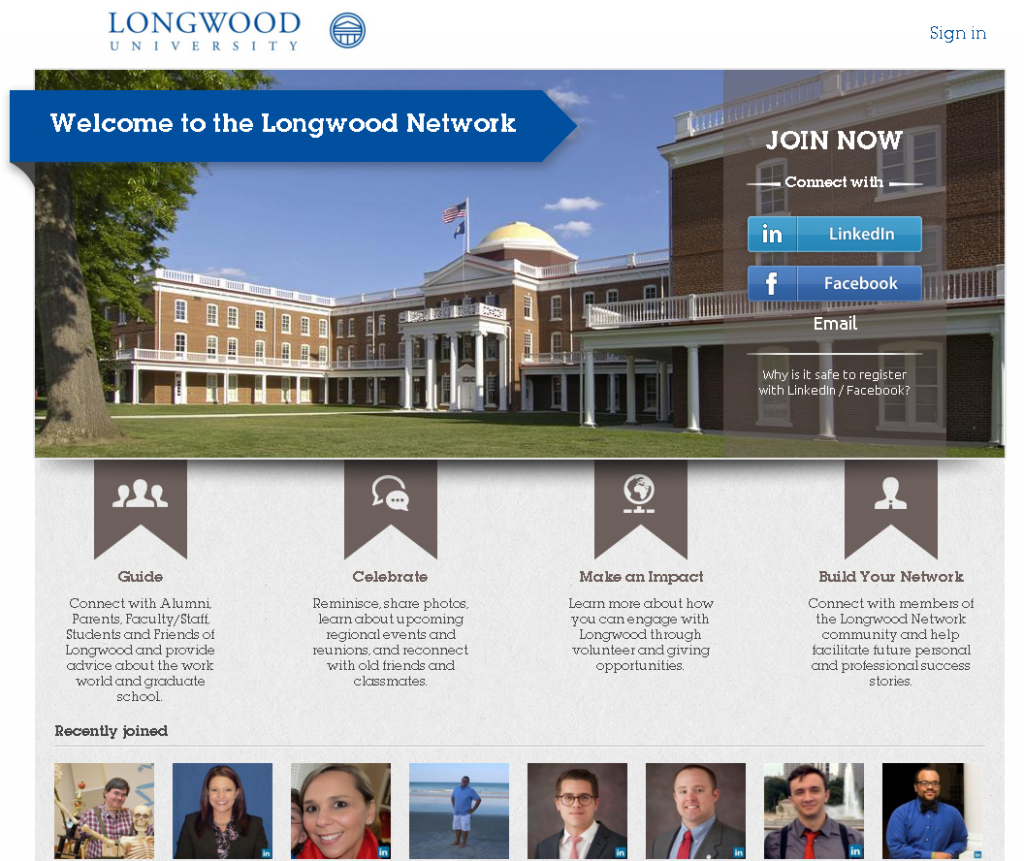 Join the Longwood Network today!
WHAT IT IS
Guide: Provide advice and career strategy. Gain and give support to others just like you.
Celebrate: Ignite old friendships create new ones, share photos and attend events.
Impact: Bleed blue wherever you go, volunteer and be the first to know about campus news.
Grow:  Promote your personal brand and become a professional success story.
The Longwood Network for ALUMNI
The Longwood Network for STUDENTS
The Longwood Network for FACULTY AND STAFF
The Longwood Network for PARENTS AND FRIENDS
Frequently asked questions