Say hello to aspiring pediatric nurse, Alyson Lowry, Class of 2016. As a student in the Longwood University Nursing Program, Aly is a true Lancer at heart. Her favorite thing about Longwood is the supportive environment from her professors and peers.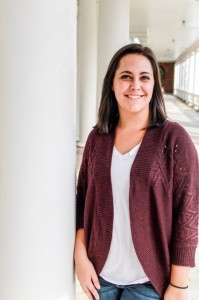 Aly owes a great deal of gratitude to the encouragement and support that she has received over the past 3 years of her college career. Along with being an incredibly hard working student in the nursing program, Aly served as Alpha Delta Pi sorority Vice President and a member of the Student Nursing Association. Keep up the great work Aly!
Current students, let us feature you! Click HERE to let the Office of Alumni and Career Services help you find your dream job.

Comments
comments