Thirty-two wins, a second-place finish in the Big South regular season, a trip to the Big South Championship semifinals and a program- best 14-10 conference record stood out on a laundry list of accomplishments for the 2016 Longwood baseball team.
The Lancers (32-27, 14-10 Big South) found ways to win all season, posting a remarkable 11-4 record in one-run games and a 4-2 mark in extra inning games en route to the program's first 30-win season of the Division I era. Longwood finished in a three-way tie for second place in the conference and earned a program record No. 3 seed in the Big South Tournament, parlaying that regular season success to two wins in the conference tournament to reach the semifinals under second-year head coach Ryan Mau.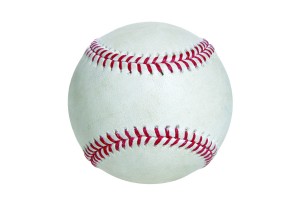 Led by a five-member senior class that included All-Big South first-team ace Travis Burnette '16, a business major from Lynchburg, the Lancers set the program's Division I wins record, went 21-7 at Buddy Bolding Stadium and won four of their eight Big South series.
"When I took this job over two years ago and [the university] was still fairly new to Division I baseball, not a lot of people were talking about Longwood," Mau said following the Lancers' run to the semifinals of the conference tournament. "I think that has changed now. The future is certainly bright for Longwood baseball."
The second-place finish was sparked by a number of great on-field performances in 2016. Burnette was just the third Lancer to earn All- Big South first-team honors, while first baseman Connar Bastaich '16, a criminal justice major from Midlothian, and designated hitter Alex Lewis '17, a business major from Burke, each earned second-team citations to give Longwood its first group of three all-conference selections.
The strong season kept going as Longwood made its way to the conference tournament semifinals, where the 2016 year came to a close with a loss to No. 1 seed Coastal Carolina. The Lancers finished with three players on the all-tournament team for the first time ever as Lewis, who led all players in hits at the tournament, was joined by Michael Osinski '18, a sociology major from Vestal, New York, and Sammy Miller '18, a criminal justice major from Shrewsbury, Pennsylvania.
—Darius Thigpen
Comments
comments