Alumni asked to give time to Longwood community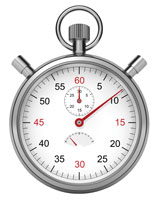 Want to enhance the Longwood alumni experience? All it takes is one hour a month.
Alums who want to help can do so in the "1 Hour a Month" program of the Office of Alumni and Career Services. The ways they can contribute are numerous and varied:
Post internships and job openings via the Longwood Network or LinkedIn
Offer career advice to current students
Share news and photos on social media
Submit an update for the Class Notes section of Longwood magazine
And these are just a few examples.
Alumni can get started by going to www.longwood.edu/alumni. From there, they can select from a variety of activity "bundles" designated as taking 15 or 30 minutes to complete. The "1 Hour a Month" comprises 45 minutes of these activities plus submitting a report on the contributions, which counts for 15 minutes. The same activity bundle may be chosen multiple times in a one-month period.
"If you love Longwood and have always wondered how you can help, this is an easy way to do so. Who doesn't have one hour a month?" said Parks Smith '08, director of alumni relations.
Comments
comments