I've written before in these pages about my determination that the Longwood name become better known throughout Virginia and the nation.We are making tremendous progress.
As I write these words, the desk of my Lancaster Hall office holds the latest Sunday New York Times Magazine, featuring a remarkable two-page spread of photographs of Civil War memorials by one of our brightest young faculty lights. Professor Mike Mergen is part of a tremendous cadre of accomplished artists who have made their careers at Longwood in recent years.Working closely with the Longwood Center for Visual Arts—one of just a few dozen nationally accredited university art museums—they have built a department that is providing wonderful mentorship for students while also putting Longwood prominently on the map of the art world.
Meanwhile, the campus remains aglow from the Virginia Children's Books Festival, which in just its second year has emerged as an occasion of national and even international significance.The all-star cast of acclaimed authors on campus Oct. 16 and 17 included all three of this year's Newbery Award winners. More than 3,000 visitors from all corners of the Commonwealth and beyond came to celebrate the joys of reading with young people. Many were adults, but Jacqueline Woodson—winner of a 2014 National Book Award—remarked she had never before seen a children's book festival with so many children in attendance.Their squealing enthusiasm filled the campus with infectious joy, and this now-signature event on the Longwood calendar promises to reach even greater heights in the years to come.
Finally, of course, there is the news of Longwood's selection to host the lone Vice Presidential Debate of the 2016 election next Oct. 4 in Willett Hall.The announcement in late September rocketed around campus and the alumni community almost instantly, and our sense of collective pride was universal. Next fall, the eyes of the world will truly be upon us.We expect several thousand journalists from around the world to travel to
campus and upwards of 50 million viewers nationally to tune in.
When that happens, we will be ensuring they hear the Longwood story—our long and distinguished history, our mission of developing citizen leaders, and our extraordinary camaraderie and culture of student enthusiasm. During the time leading up to the debate, students will be experiencing the event inside and outside the classroom—in their coursework, with visiting speakers and activities, and as volunteers working
with the Commission on Presidential Debates and visiting media.
Around Farmville, the excitement is palpable as well.While tickets to see the event inside the debate hall itself will be scarce, students will have priority to attend in person. All of campus will have a welcoming and celebratory atmosphere for watching the event, and there will be much to experience amidst the unforgettable thrill of seeing history made firsthand.
Thank you for your continued engagement with and support of Longwood.These are truly exciting times to be a Lancer.
Thank you and my best,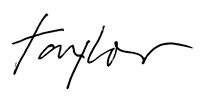 W.Taylor Reveley IV
President
Comments
comments