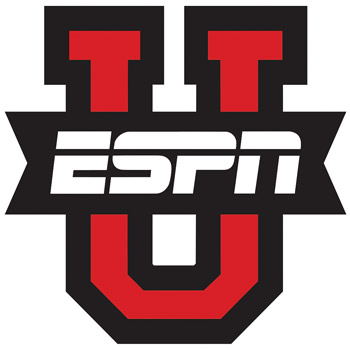 The Longwood men's basketball team will play back-to-back televised games in December, including a nationally broadcast, primetime showdown at Oklahoma State on Dec. 15.
The 7 p.m. bout in Stillwater, Okla., will air on ESPN's flagship college sports network and is the first national television appearance for the Longwood men's basketball program. In the eight previous seasons at the Division I level, Longwood has made appearances on regional platforms of the MASN, Fox Sports and American Sports networks, but the Dec. 15 matchup against the Cowboys will mark the first major television outlet to broadcast the Lancers on a national stage.
The ESPNU appearance will immediately follow the Lancers' regionally aired matchup at the University of Richmond on Dec. 12, which will be televised live on WTVR-TV CBS 6 in Richmond. That game tips off at 6:30 p.m. in the Robins Center and will renew a rivalry against the Spiders dormant since Nov. 24, 2009.
(See story about related alumni watch events.)
The prime time exposure aligns with a 2015-16 season for a veteran Lancer team that reached last year's Big South semifinals. The Lancers are coming off a 2014-15 season that concluded with three wins in the final four games, including a 68-60 upset win over No.1 seed Charleston Southern in the Big South quarterfinals. The semifinal berth was Longwood's first in three years as a member of the Big South.
The Lancers were scheduled to open the 2015-16 season on Nov. 7 in an exhibition matchup against neighboring Division III program Hampden-Sydney in Willett Hall.
Comments
comments