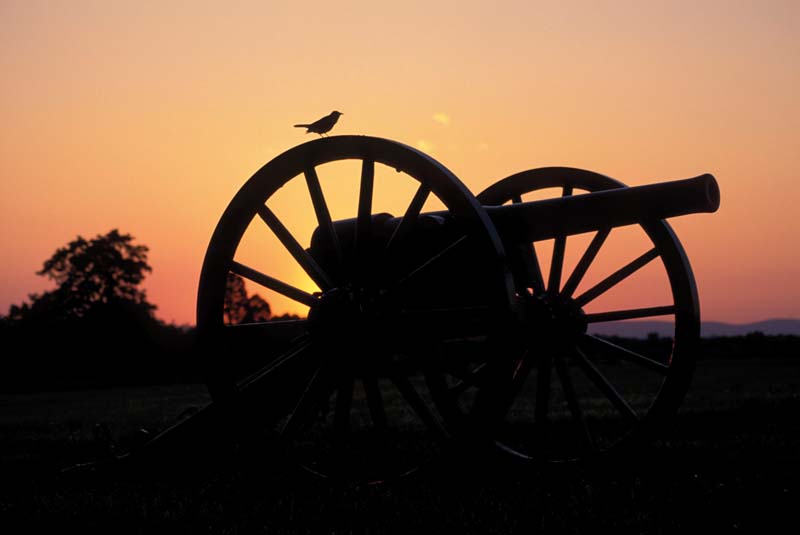 A weekly Longwood podcast series that commemorates the 150th anniversary of the Civil War will end in April after 4-1/2 years and more than 200 episodes. The principals say they feel like veterans of the war.
"You never understand how long this war is until you go through it every week," said Dr. Charles Ross, professor of physics, who launched That a Nation Might Live" on Nov. 1, 2010, with Dr. David Coles, professor of history. "After a while, David and I said, 'Is this war still going on?' We feel the fatigue of this war—we're like soldiers putting one foot in front of the other."
The series, available online, was conceived of and developed by Ross, a self-described "amateur Civil War aficionado," and Coles, a Civil War specialist. It features three-to-five-minute episodes about Civil War events from that corresponding week.
The episodes, posted every Monday and consisting of audio, text and a photo, are written and narrated by Ross, Coles or Dr. Jim Jordan, professor of anthropology, who joined the effort in December 2012. Each takes turns doing four consecutive weeks.
"This has brought the war to life," said Jordan. "I feel like I've followed soldiers around week to week. I'll be sad when it's over."
A friend of Ross's wife told her in an email that the series has a cult following in Wisconsin," which began after her father "stumbled on it one day while looking at something else on the Longwood website." Several of his coworkers and relatives also started reading the texts.
If the last episode is posted April 13 (it might run a little longer), the series will consist of 236 episodes.
"It's been a lot of work and a lot of fun," said Ross, who has published several books on the science and technology of the Civil War. I think it will be a valuable and interesting tool in the future—Civil War sound
bites."
By: Kent Booty
Comments
comments