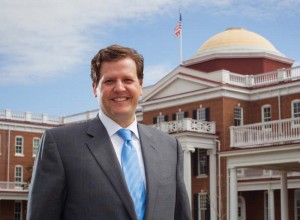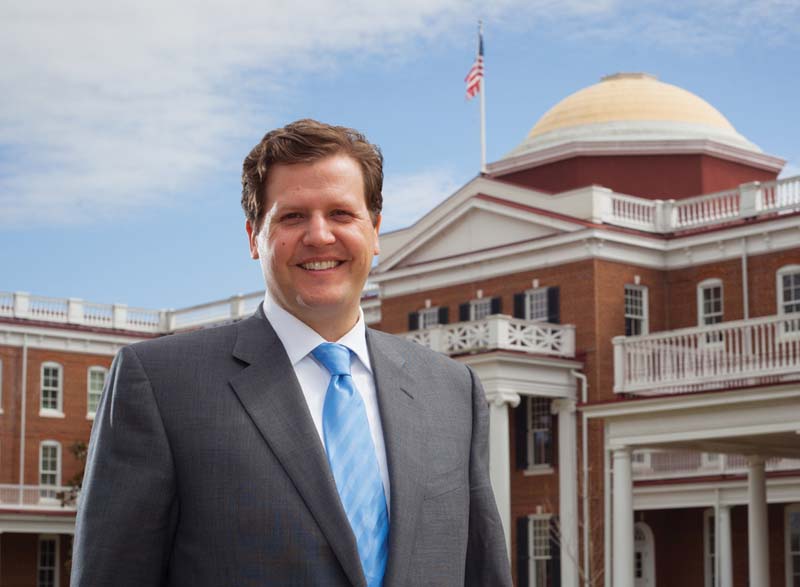 When I'm traveling around the Commonwealth and beyond, it always makes me smile to see a Longwood bumper sticker or someone wearing a Longwood sweatshirt. Our alumni know and celebrate their alma mater. But, as an institution, we haven't always been in the habit of bragging. It's a healthy impulse—good citizen leaders usually are pretty humble. As one of the hundred-oldest colleges in the country, however, our name and reputation ought to be more widely known.
Getting the Longwood name and story into wider circulation has been a high priority for me as president. That requires having good news to share and making a concerted effort to share it.
We certainly have a great story to tell: record enrollment, rising alumni engagement and support, a talented faculty and finally—as you'll see in this issue—an increasingly vibrant college town to call home. Over the last two years, we've begun to really focus on telling that story—on a variety of platforms.
It starts with traditional media, which still count for a lot. The Longwood name appears with increasing frequency in newspapers around the state and nation.
Over the past 24 months, twice as many stories about Longwood have appeared in the Washington Post, the Wall Street Journal and other prominent national publications as during the previous five years combined.
The media landscape is changing, and we're adapting with it. That means great work by our marketing and communications office to pounce quickly and get our faculty experts in the public eye on timely topics, such as biology faculty Amorette Barber's and Adam Franssen's Q&A about immunology and cancer treatment on Reddit.com. Professor Steven Isaac applied his medieval historian's perspective to an episode of the hit TV show "Game of Thrones," generating stories on top websites including The Huffington Post, The Atlantic and The Daily Beast. The accompanying article on longwood.edu received a record 18,000 visitors in five days and 13,000 shares on Facebook.
Indeed, social media is where we've seen the biggest transformation in how Longwood engages with and beyond our own community. Our following on Facebook has more than doubled over the last two years, closing in on 20,000 as of this writing; on Twitter, the main university account alone has about 12,000 followers (our most popular post on both platforms: a photo of downtown Farmville at Christmastime, with 3,660 Facebook likes). The #LancersShowLove campaign was an especially big hit and helped highlight the fantastic good deeds, large and small, Lancers are doing all over the world.
These efforts are already bearing fruit. Among Virginia college-bound students, Longwood's name recognition has increased more than 20 percent over the last two years, and it's more than doubled in Northern Virginia. The increases are comparable for Virginia parents. That's helping drive steady increases in applications at a time when many institutions see declines. This year Longwood had the second-highest enrollment growth of any Virginia institution.
Good things are happening here, and the world is really starting to know.
Thank you and my best,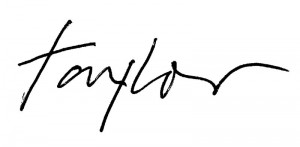 W. Taylor Reveley IV
President
Comments
comments