Think summers are quiet at Longwood? Think again.
The campus is boiling with activityfrom commencement to fall move-in.
Introduction by Sabrina Brown * Main Story by Beth Cope
While it is true that fewer classes are taught in the summer, the deluge of day campers, budding athletes, teenagers attending Girls State, and assorted Scottish dancers, firefighters, school nurses, teachers and other visitors more than makes up the difference. Just how many people are we talking about?
Nearly 12,000.
That's a lot of high-tops, sandals and dancing shoes pounding the pavement between commencement and the beginning of classes in the fall—especially in light of the fact that enrollment during the regular year is just over 5,000.
"People always say, 'What are you going to do this summer? It must be so quiet with the students gone,'" said Darlene Bratcher, director of conference and event services, who is responsible for booking
and managing many of the summer activities.
I'm smiling, but I'm thinking—'What will I be doing? I'll be WORKING!" she says with a chuckle. "There are weeks when we do not have an empty bed."
Everyone agrees summers have gotten busier over the last five or 10 years, but numbers are difficult to pin down because responsibility for events is spread among several offices and departments.
Bratcher said her records show about a 25 percent increase over the last 10 years in the number of people on campus for the conferences, camps and other events she manages. She normally brings in about 3,500 people each summer, and she regularly turns away another 200-300 she can't accommodate.
The Office of Admissions reports that the number of prospective students and their families who visit campus in the summer has gone up dramatically over about the same period: a 92 percent increase from summer 2006 to summer 2014. And staff expect the numbers for summer 2015 to be even higher.
President W. Taylor Reveley IV has made increasing visitors to campus one of his strategic initiatives, with the end goal of raising awareness of the university and strengthening student recruitment.
With that in mind, all indicators point to a great summer for Longwood. The following pages provide
a small sample of what's happening.
KID STUFF: Education, Art and Athletics
TAG, You're It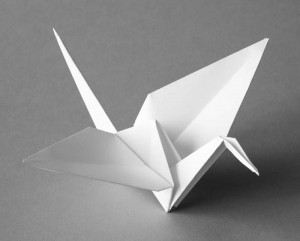 Since 1980, kids with exceptional academic abilities have been flocking to Longwood for the Talented and Gifted (TAG) Day Camp run by Conferences and Event Services. This year more than 150 rising fourth-graders through rising seventh-graders are expected for the July 6-17 camp. Every applicant must have the support of a TAG coordinator at a Virginia school, and teachers must also apply, vying for a spot as an instructor by submitting a proposal for a class that is innovative and intellectually challenging.
Here are a few examples of the 10 classes that kids will dig into this year:
Haunted History: Is the White House haunted with the spirit of Abraham Lincoln? Is the legend of Sleepy Hollow more than a legend? History comes alive—or dead?—through this class.
Raising Eggbert McLongwood: Students put their problem-solving and engineering skills to work protecting a "bouncing, wobbling baby egg."
Journey to Japan: On this "trip" to the Far East, students will become kamishbai storytellers, karate students and origami practitioners.
Play Ball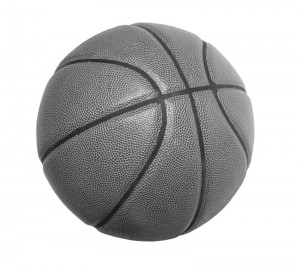 More than 800 young athletes will come to Longwood over the summer for basketball, soccer and softball camps coached by Longwood staff and players.
550 Boys Basketball (three camps)
75 Girls Softball
125 Boys Soccer
60 Girls Soccer
S'mores and More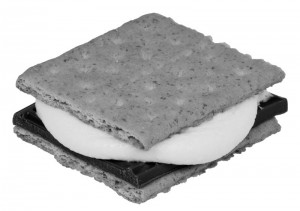 In the Global Village day camp run by Professor of Economics Melanie Marks, rising second- through seventh-graders learn about the world around them through activities like the s'mores factory. In one activity, the 30 campers expected the last week of July will form an assembly line to create the classic American treat, while discovering which countries produce its ingredients.
Step 1: Break the graham crackers in half on the dotted line. Make sure the holes are facing the plate! China is the world's No. 1 producer of wheat, a main ingredient
in graham crackers.
Step 2: If you are outside, you can roast marshmallows. We will use marshmallow crème. We have to spread it on both sides of the cracker. Marshmallows were invented in Egypt 2000 years ago
as candy—but the marshmallow plant's leaves and roots also are used to make medicine. In foods, marshmallowleaf and root are used as a flavoring agent.
Step 3: Add three rectangles of a Hershey's chocolate bar. Chocolate is made from cocoa beans, which grow in Southern Asia, Africa and Central andSouth America—all places below the equator.
Step 4: Wrap the s'more, and put it in a decorative bag.
Yum!
Art on the Daily
No sign-up is required to visit the Longwood Center for the Visual Arts' free daily Summer Art Studio, which runs through Aug. 7. Organizers read children's books to kids, who make art projects based on the stories. Most popular is the two weeks of tie-dye. "We can get close to 100 people a day," said Emily Grabiec, curator of education. "People get really excited."
Listen and Learn
Longwood Speech, Hearing, and Learning Services offers four camps designed to promote speech, language and communication skills for preschoolers to middle-schoolers and older. Students in the communication sciences and disorders graduate program run the four camps, which acceptall children, including those with social and learning challenges.
Camp JumpStart—"a jump-start to literacy" for young children (July 7-30; ages 3-1/2 to 5)
Reader's Theater—elementary-age kids act out storybooks(July 6-30; ages 6-10)
Camp LEGO (Language Enrichment through Games and Opportunities)—includes some toy-brick play and much more (July 7-30; ages 6-11)
Project Word—One-day spelling camp for older kids (every Monday in July; ages 10 and up)
GROWING WISE: Girls State, summer school, orientation and more for teens and young adults
Kickin' the Tires
Summer tours and information sessions, which give prospective students and their parents the chance to check out Longwood's facilities and programs, have grown steadily over the past decade.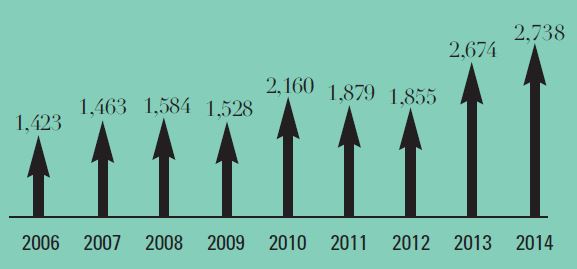 They Call Me MISTER
26 MEMBERS  STRONG, 88% HEADING INTO THE CLASSROOM
If you see a group of young African-American men strolling down Brock Commons in sharp-looking suits, you know Call Me MISTER's summer institute is under way. The national organization inspires young men from diverse backgrounds to become teachers, with 88 percent eventually heading into the classroom.
Professionalism and looking the part are an emphasis of the program, so Longwood's branch of Call Me MISTER, 26 young men strong after eight years in existence, started a "Suit Me Up and Call Me MISTER" initiative to provide suits to each participant.
Cainan Townsend '15 says Call Me MISTER provided his first exposure to "diverse men who were confident, who were competent, had vision." It was "completely enlightening. … I can honestly say I wouldn't be the person I am today without it."
A Girls State of Mind
Virginia Girls State | 41 Years Strong | Took Over Campus June 21-27
620 rising high-school seniors from across the state participated.
11 state and local officials—including the governor, lieutenant governor and attorney general of Virginia and the mayor of Farmville—met with their Girls State counterparts.
The girls form 14 cities and governments and run for office to represent each.
The program has been based at Longwood for 41 years — longer than any other summer conference.
108 past Girls State participants applied to attend Longwood in fall 2015, and 22 are expected to enroll.
Orientation draws 2,600 students and parents
Life as a Lancer officially begins with one of six orientation sessions held in late May and early June. New students are connected with a peer mentor, get tips on having a successful freshman year and match up the real people with classmates they'd previously met only on Facebook.
600 expected for Youth Alcohol and Drug Awareness Prevention Program
The Youth Alcohol and Drug Abuse Prevention Program (YADAPP), scheduled this year for July 20-24, helps youth leaders learn how to combat drug and alcohol abuse in their communities. But it also gives some of them their first taste of college.
Blair Lockamy '00, who now serves on the Longwood University Foundation Board, attended YADAPP when he was in high school. "That was my first experience on a college campus. I didn't even visit another campus in Virginia," he said of his decision to enroll at Longwood.
2015 will mark YADAPP's 21st year at Longwood. In that time, participation has doubled—from 300 to 600.
Summer School Zone
About 500 students are enrolled at Longwood this summer, choosing from among 56 classes.
Professor Ann Cralidis' neurocognitive disorders class has one of the highest enrollments of any class on campus this summer: 25 graduate students, the maximum allowed for this course. Cralidis said she provides an intro to acquired neurogenic cognitive-communication disorders (for example, stroke, Parkinson's disease, dementia) and normal aging.
NEW TRICKS: Firefighters, Scottish dancers, nurses and more sharpen their skills
Shall We Dance?
As Longwood's summer winds down, the ballroom heats up, with 150 Scottish Country Dancers twirling and stomping the days away from July 24–Aug. 2. All ages will learn from world-renowned instructors in this Renaissance-inspired social dance form.
400 School Nurses
If there's ever a good time to be sick on campus, it'll be between July 12 and 16. Nearly 400 Virginia school nurses will descend on Longwood for four days of studying, networking and practicing their skills in Longwood's Clinical Simulation Learning Center. The center includes several realistic health-care settings with sophisticated, lifelike manikins, including a critical care lab with a Sim-Man high-fidelity patient simulator that can mimic medical events including heart attack, pneumonia and asthma attacks.
Fire Extinguishers
The Virginia Department of Forestry packed about 200 wildland firefighters and their equipment off to Longwood in late May for skills training. Classes were held on campus, and drills were held at nearby state forests like Goodwin Lake.
Getting With The Program
Secrets of Champions brings its excellence training system to Longwood this summer, sharing a program used by top athletes and elite military units. And this conference isn't all talk: Participants follow a physical and dietary regimen meant to provide optimal energy throughout the day.
Exercising the Spirit
"Let a man so account of us, as of ministers of Christ, and stewards of the mysteries of God. Here, moreover, it is required in stewards, that a man be found faithful." 1 Corinthians 4:1-2.
That's the passage 800 participants in the family-friendly Christian Family Conference will consider this year. The five-day program has grown from 250 participants eight years ago.
Top Shelf
Best-selling author Sharyn McCrumb comes to campus in July to speak to about 150 teachers, librarians and other educators attending the Longwood Summer Literacy Institute.
Behind the Wheel
Driver's ed teachers impart crucial lessons. But who teaches the teachers?
Dr. Vonnie Colvin, professor of physical education. She offers two classes for driver's education instructors over the summer. "If we prepare these teachers correctly, it'll trickle right on down to another generation of students—and they're going to be on the road with your family and my family."
Comments
comments