Longwood history to be updated
Longwood's 175th Anniversary is being celebrated with an updated history of the normal school-turned-university.
The largely pictorial history will be available by March 2014 in an electronic version and a limited number of print copies. The project is being coordinated by Barbara Shepard '95, lecturer in history, with assistance from an intern, William Hamlett '13, and the univer- sity's archivist, Lydia Williams '97.
"This history will be peppered with pho- tos," said Shepard. "We'll have stories from alumni — their experiences with things like dorm life, sorority life and May Day and how that turned into Spring Weekend."
The book Longwood College: A History, by the late Rosemary Sprague, a longtime English professor, was published in 1989 for Longwood's 150th anniversary.
Please participate in 2014 Alumni Directory
Don't forget to respond to Harris Connect when they contact you about the information you would like to be included in the 2014 Longwood Alumni Directory. This is a wonderful project that will help us celebrate our 175th Anniversary year.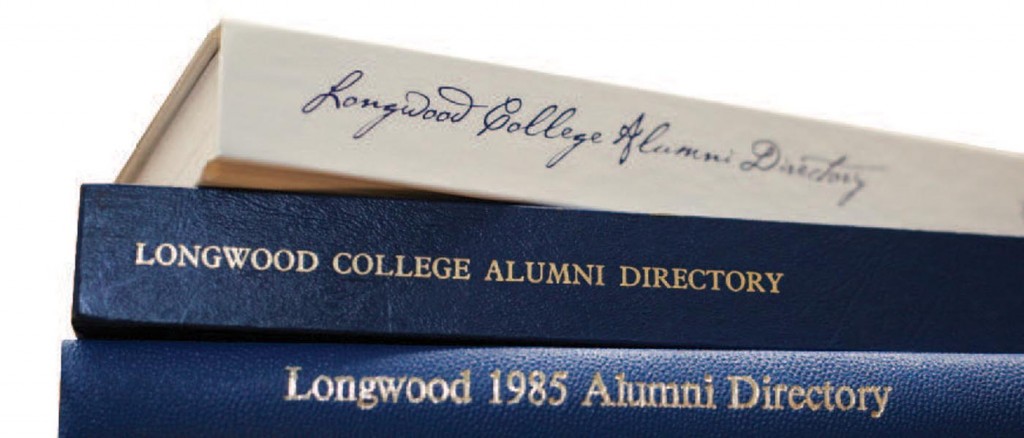 Comments
comments