From the President
Getting ready for this school year, as Longwood looks to its 175th Anniversary, has been like a homecoming for me. My grandmother Marie Eason Reveley, a member of the Class of 1940, regaled me often with stories from the college days she and her sisters shared here, and with stories about her mother, Carrie Rennie Eason, of the Class of 1910. My grandmother likewise brought me to campus frequently as a child. The Rotunda fire was poignantly sad for her, especially because afterward she and our family couldn't locate Longwood's portrait of her father,Thomas Eason, who chaired the biology department here from 1911 to 1918 and then went on to hold a significant government post overseeing higher education for Virginia. She made several attempts to find it again before she passed away in 2006.
During my first week in the office this June, in a powerful gust of the Longwood spirit, the portrait of my great-grandfather Dr. Eason was found—before I had even asked after it—thanks to the inspired sleuthing of many co-conspirators across the university. It was a deeply touching moment for me to see it unveiled, and it now hangs proudly in my office in Lancaster.
These first months have been as busy and as energizing as you might expect. The tribal rhythms of academia are indeed familiar to me, engrained even.The summer is a season for fresh plans. Rector Marianne Radcliff '92 and I—along with the entire university community near and far—are looking forward to building on the powerful momentum Longwood enjoys.
Over the summer days, Longwood's prior presidents have been in touch with generous words of welcome. Henry and MaryWillett, in fact, visited Marlo and me to offer tips on raising young children at Longwood House, as they themselves did starting in the late '60s. Marlo's and my twins, May and Quint, recently had their first birthday, and their great-great-aunt Judy Eason Mercer '44 was on hand at Longwood House for the celebration.
Perhaps one of my favorite days this summer—because it so well captures the essential connection of past and future—was visiting Elsie Stossel Upchurch of the great Class of '43.When Franklin Grant '80 and I arrived at her home in Front Royal, she had yearbook pictures earmarked to show us of my grandmother, my great-aunt Judy and their sister, Caroline, all of them friends with Elsie. In 2012, Mrs. Upchurch made the largest capital gift in the university's history. Her $4 million gift will drive the creation of the Norman H. and Elsie Stossel Upchurch University Center, a beautiful facility in the heart of campus that will foster the Longwood spirit in generations of students to come. It is truly wonderful to be under way.
Thank you and my best,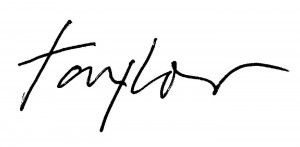 W.Taylor Reveley IV
President
Comments
comments