The university pauses at this historic moment to honor its past and consider what the future holds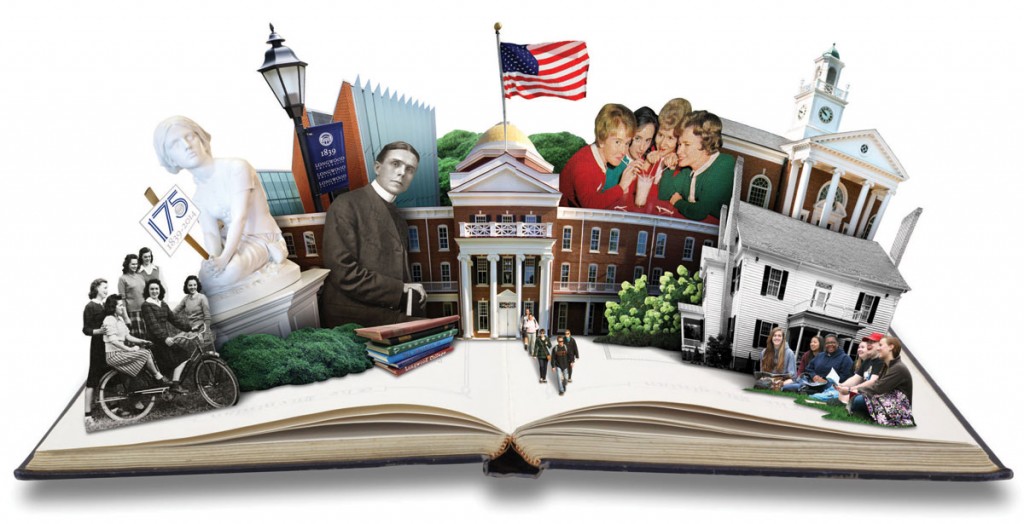 Transformation.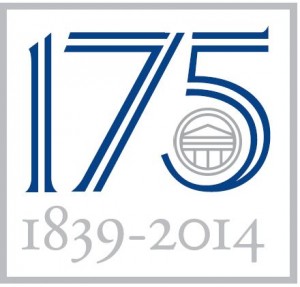 Through seven different names and significant growth in enrollment and programs, from a small private seminary for females to a leading coed public university in Southside Virginia, Longwood University in some ways bears little resemblance today to the institution that was founded 175 years ago. In at least one important aspect, however, Longwood has re- mained constant. It continues to provide students the opportunity and education to achieve their full potential — a transformation itself of life-changing proportions.
This year, Longwood celebrates its 175th Anniversary with the theme honoring our past, inspiring our future. With the largest freshman class in history — about 1,115 students — entering this fall and an expanding emphasis on preparing graduates for the jobs of tomorrow, Longwood continues to move forward while preserving the qualities that have allowed it to survive and thrive for nearly two centuries.
It is a time of change at Longwood University. A new president, expanding academic focus, campus construction and enhancement, and lofty goals set for both current and future students — Longwood is poised to meet its next 175 years with vigor and sure footing.
The university's bedrock academic program— education — has remained strong while aca- demic offerings have expanded. Most recently, taking the lead from the governor's office, Longwood has placed special emphasis on re cruiting more math, computer science, biology, chemistry, physics and business majors. "We are focused on building the brand to include more than teaching," said Sallie McMullin, dean of admissions. "The governor has issued a challenge not only to confer more degrees but also to increase STEM [science, technology, engineering and math] opportunities at state universities."
With a plan in place to enhance opportunities for student research, Longwood's academic colleges are pushing forward on a plan to increase hands-on learning and boost Long- wood's academic profile through a number of initiatives.
For example, Longwood has created a Center for Cyber Security within the College of Business and Economics.
"We are the only university in Virginia cur- rently being considered as a Center of Excel- lence by the Department of Defense in this field. Our cyber security students have opportunities for multiyear internships with the defense department, which could potentially lead to jobs with secret clearance levels," said Paul Barrett, dean of the college. "We also have several partnerships with Fortune 500 companies right here in Virginia to help facilitate students getting high-paying jobs. Hands- on learning is really the cornerstone of what we do, and that emphasis will only get stronger as we continue to grow."
Undergraduate research is rapidly becoming the standard at Longwood. "We are centering our efforts on research and academic achieve- ment," said Chuck Ross, dean of the Cook- Cole College of Arts and Sciences. "From the new PRISM summer research program to our continued focus on a robust Incite journal, we are enhancing our efforts to promote student development."
Even teacher preparation — the historic roots of the university — is expanding efforts to prepare more effective educators. "The collaboration that we have with area school systems in the form of lab schools is going to grow and expand as we continue to play an active role in the community," said Paul Chapman, dean of the College of Education and Human Services. "Furthermore, with the new Speech, Hearing and Learning Services facility, we are taking the charge to promote citizen leadership."
"These programs all fit perfectly with our mission and help us stay true to the citizen leader concept — the touchstone for who we are as a university," said Ken Perkins, provost and vice president for academic af- fairs. "I foresee a full-court press on enrollment and re- tention rates, which will benefit both the students and the university."
The focus on research, internships and community impact has a major champion in the university's new president. "Residential liberal arts education is one of the great revolutionary forces in history, and, as Longwood begins to look ahead to its third century, we can all take pride in knowing that what has made the university great since 1839 is what will propel it going forward — liberal arts combined with professional preparation,"  said President W. Taylor Reveley IV.
Improved retention and enrollment rates, coupled with Soar in Four, a major push to in- crease the percentage of students who graduate in four years, is a win-win for Longwood and graduates, said Jennifer Green, associate vice president for enrollment management and student success. On-time graduates reap financial gains by minimizing the cost of attendance and don't exhaust their eligibility for state and federal financial aid before completing their studies, she said.
"We are undertaking several new initiatives that will spur us toward improved rates," said Green. "These include better degree planning for students, a resource guide for parents and students to help chart a four-year path, academic content-area study strategy sessions, re-enrollment plans and many others. These are all laying the groundwork for the university to reach key goals that will ensure our growth and success in the coming decades."
Academic opportunities are not the only area of the school that is growing. Several years ago, the Board of Visitors set a goal of increasing total enrollment, dubbed the Path to 6,000. Well on our way, Long- wood welcomed the largest freshman class in history this fall and expects sustained growth over the next decade — a trend that has been in place for the past 50 years. Enrollment reached the 2,000-student mark in 1970, 3,000 by the late 1980s and topped 4,000 in 2001. Growth in the student body does more than bring in more tuition dollars and grow the alumni base: The benefits are passed on to students themselves.
"Enrolling 6,000 students will allow us to offer additional majors as well as create more leadership and social opportunities, which will make us more attractive to potential students," said McMullin.
"But rest assured, students will continue to receive personal attention and we will stay true to the com- munity spirit that makes Longwood Longwood."
Working to enhance that environment and provide new amenities for stu- dents, faculty and alumni, construction will bring exciting changes to the Longwood campus.
The Maugans Alumni Center, Upchurch University Center, construction at French Hall and several renovations are part of an overall plan to update the campus and provide more opportunities for students. "We are at an exciting time right now. There is a lot to be proud of, and it is just the beginning," said Colleen McCrink Margiloff '97, former Alumni Association president and a recent appointment to Longwood's Board of Visitors. "I am especially excited about Longwood's two newest buildings — the alumni center and the university center."
Major campus projects are funded in large part through alumni giving, and boosting alumni participation in annual giving is a high priority for the Office of University Advancement.
"Private philanthropy is essential to Longwood's prosperity over the coming decades," said Reveley. "Like many public universities, Longwood only began to focus on fundraising from private sources within the past generation. Broad macroeconomic forces will tightly constrain state support for higher education in the years ahead, making private support more important."
In myriad ways, Longwood is positioned for success, stability and future growth in the coming decades, as we approach our bicentennial. The university, through the transformative education thousands of students receive each year, is truly inspiring the future.
Comments
comments