Investment Analysis for Real Estate Decisions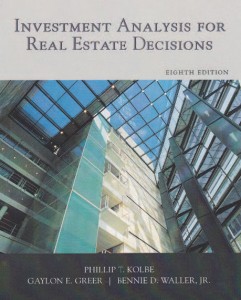 by Bennie Waller '90, professor of finance and real  estate and chair of the Department of Accounting, Economics, Finance and Real  Estate at Longwood
This college textbook, aimed at senior-level undergraduates and graduate students, is "one of the most thorough analyses of contemporary real estate available on the market," says the publisher. Because real estate and finance are often taught together, the book is sometimes sold as a package with the previously published Real Estate Finance (3rd edition), also co-authored by Waller, Phillip Kolbe and Gaylon Greer. Waller, who was invited to be a co-author on both books, has done exten- sive research on real estate brokerage and appraisal. One of his studies was featured in an article in the Wall Street Journal in June 2013. Published by Dearborn Publishing, softcover, 544 pages.
---
Common Core Grammar Toolkit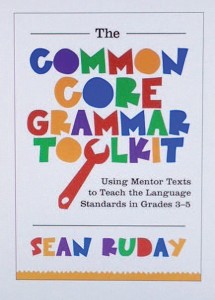 by Sean Ruday, assistant professor of English at Longwood
This textbook describes research-based practices and recommendations for teachers interested in teaching grammar in creative ways. The book emerged from Ruday's Grammar Theory and Practice (English 382) course and also is related to observations and consulting work he did at an elementary school in fall 2012. "I want teachers to read the book and say, 'That's what I can do in the classroom,'" said Ruday, a writing instruction specialist who joined the Longwood faculty in 2011. He has spoken with the publisher about writing a sequel for middle-school teachers.
---
A Mirror in Time and Behind Closed Doors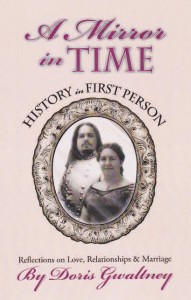 by Doris Horne Gwaltney '54
Gwaltney's latest novels, like her previous three books, are historical fiction, but unlike her previous work, both books are "meant for performance," said Gwaltney. "The publisher calls them 'performance materials' or 'monologues.' Both books have been performed, especially A Mirror in Time, which consists of one character, while Behind Closed Doors has two characters." The Smithfield resident has for 30 years taught a writing course at Christopher Newport University for lifelong learners who want to write family history, and she has twice taught in Longwood's Summer Literacy Institute. Published by HaveScripts.com, softcover, 212 pages and 136 pages.
---
Coyote
By Alex Odom, BFA '08, MFA '10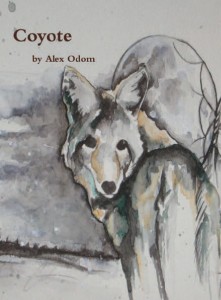 This poetry chapbook has been called "beautifully abrasive, with language that has been polished like marble … until it is both smooth and sharp-edged." The prose poems are about "growth, masculinity, time, space and the natural world," said Odom, a freelance writer with more than 50 fiction, poetry, play and nonfiction publications. He is currently writing comic books and editing a section called "Graphically Speaking" for Spaces Lit Mag. The cover artwork was done by his friend and Longwood roommate Curt Pilgrim '08. Odom lives with his wife, Courtney Gomez Odom '09, in Santa Fe, N.M., where both work for the Santa Fe Opera — he in the scene shop, she in the props department. Published by Flutter Press, softcover, 20 pages.
Comments
comments