Leading an institution of higher education was a career all but preordained for Longwood's 26th president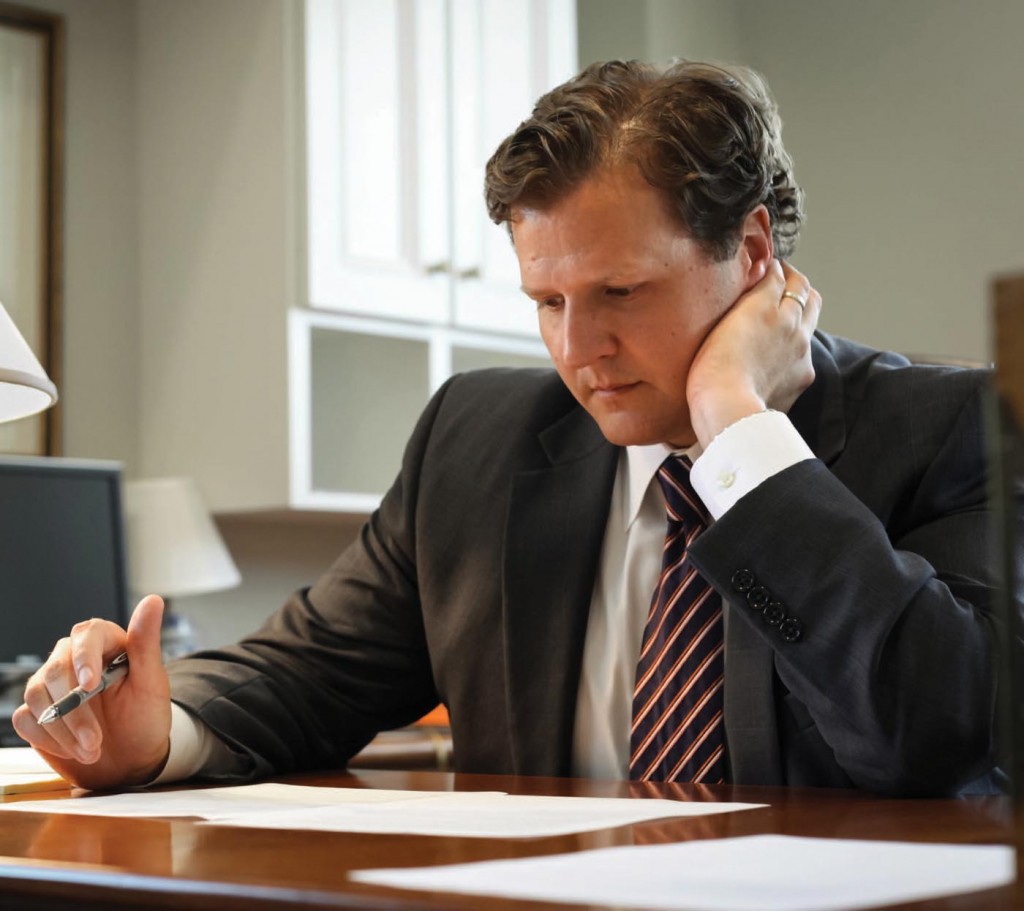 One could say that higher education is in Longwood President W. Taylor Reveley IV's blood.
His father,W. Taylor Reveley III, is the incumbent president of the College of William & Mary, and his grandfather, the late Walter Taylor Reveley II, was president of Hampden-Sydney College.
One of his great-grandfathers was a professor at Longwood, and several of his family members attended Longwood, including his grandmother and great-grandmother, who graduated in 1940 and 1910 respectively.
"Growing up, people around the dinner table were talking about what the curriculum was going to look like, talking about faculty issues and board meetings and plans for the next year," Reveley recalled during an interview at Richmond's Jefferson Hotel. "The rhythms of academic life were a natural focus of conversation."
Reveley, who turned 39 in August, assumed the presidency of Longwood in June, becoming one of the nation's youngest public university presidents. His inauguration will be held Nov. 15.
"He is young, but our sense of him was that he truly is wise beyond his years," said Longwood Board of Visitors Rector Marianne Radcliff '92, speaking of the Board's selection of Reveley. A serious, contemplative man with an athletic bearing befitting his former college football days, Reveley impressed the Board with his work experience, his big-picture views on education and his deep family connections to Longwood.
"He is a diligent, thoughtful person, with a deep sense of Longwood and the direction it should go," Radcliff said. "The way he listens is something to be really prized in a leader."
In addition to his new position, Reveley is a new father. He and his wife, Marlo, a vice president with Allianz Global Assistance, are the proud parents of 1-year-old twins, May and Quint. "It's really wonderful that they're going to grow up on the Longwood campus," he said. "There definitely won't be a shortage of babysitters."
Reveley himself grew up on Richmond's stately Monument Avenue as the eldest of four children, all of whom attended Princeton. An Eagle Scout, he also played basketball and was a stand-out football player for St. Christopher's, a noted prep school whose alumni include acclaimed author Tom Wolfe. Reveley continued playing football at Princeton until a chronic knee injury sidelined him in his sophomore year.
'He is young, but our sense of him was that he truly is wise beyond his years.'
MARIANNE MOFFAT RADCLIFF '92
RECTOR, LONGWOOD UNIVERSITY BOARD OF VISITORS
At St. Christopher's, Reveley first traveled to Europe, and, at Princeton, he served on an archaeological dig in Cyprus, kicking off a lifelong love for international travel. He and his wife have visited "every continent except for Antarctica," especially enjoying trips to South Africa, New Zealand and China, where the couple climbed a remote portion of the Great Wall. "You could give me a Eurorail pass and tell me not to emerge for six months, and I'd be happy just going around," he said.
Reveley's early education fostered in him a love for classical languages and classic literature. A self-described "promiscuous reader" who once taught Latin at St. Catherine's School in Richmond, Reveley is currently reading Robert Harris' fictional trilogy based on the life of the great Roman statesman Cicero. For comfort reading, however, he retreats to well-loved classics such as Shakespeare, the Bible and the poetry of Tennyson, Keats and Frost.
Following Princeton, Reveley earned a master's degree from Union Presbyterian Seminary and then earned his law degree from the University of Virginia. As a lawyer, Reveley practiced at one of the larger firms in the country, Hunton & Williams, where his father had previously served as managing partner before becoming dean of William & Mary's law school.
Reveley started at Hunton &Williams in 2002 as a business attorney, assisting public and private entities with mergers, acquisitions and financings ultimately totaling more than $1.5 billion. There he also embarked on a nearly decade long working collaboration with former Virginia Gov. Gerald Baliles, a close friend and mentor to Reveley, whom Reveley affectionately calls "the Guv."
"Taylor is a leader with vision and drive," Baliles said, reflecting on the beginning of Reveley's tenure at Longwood. "It is a great day for higher education—in Virginia and beyond—to have him in the ranks of college and university presidents, and it is a truly great day for Longwood."
'Taylor is a leader with vision and drive. It is a great day for higher education— in Virginia and beyond— to have him in the ranks of college and university presidents, and it is a truly great day for Longwood.'
GERALD L. BALILES
DIRECTOR AND CEO, MILLER CENTER, UNIVERSITY OF VIRGINIA
65TH GOVERNOR OF VIRGINIA
In 2006, Baliles moved from Hunton &Williams to become director and CEO of the University of Virginia's Miller Center, a nonpartisan research institute that explores bipartisan solutions to national governance challenges, with special attention to the history and role of the U.S. presidency. The center is responsible for annotating and transcribing the secret White House tape recordings made by the Kennedy, Johnson and Nixon administrations. The Miller Center is also responsible for the official oral history debriefing of each presidential administration after it leaves office.
Reveley served as Hunton & Williams' public policy fellow at the Miller Center from 2006 to 2008, before he joined U.Va.'s faculty that year as the center's managing director. While there, he worked with leading scholars and with top officials from the administrations of former Presidents Ronald Reagan, George H.W. Bush, Bill Clinton and George W. Bush, as well as current government officials.
"The Miller Center is a genuinely remarkable place. Its true nonpartisanship is fundamental to the cachet it's had in the eyes of policy makers, and it really is a unique resource for modern presidential history," Reveley said.
Of the many projects Reveley worked on at the Miller Center, perhaps his favorite was serving as coordinating attorney for the National War Powers Commission, which the Miller Center convened to create policy and legislative recommendations concerning the roles that Congress and the president play in overseeing armed conflict.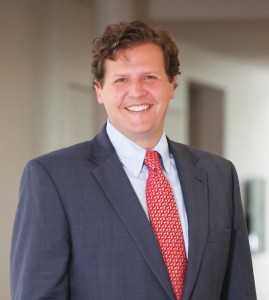 "It's a problem that the country's had since the founding," said Reveley. The Constitution is deliberately vague on the issue. Article 1 gives the Congress the power to declare war, whatever that may mean, and Article 2 gives the president the power to as commander-in-chief, whatever that may mean."
Usually in instances of constitutional ambiguity, he said, the judicial branch over time offers clarity. However, because the Supreme Court has always been reluctant to take up war powers matters, the commission was empanelled with the intent to clarify issues such as which members of Congress should be consulted when the president is considering going to war.
The commission was co-chaired by former U.S. Secretaries of State James Baker and Warren Christopher. Commission members included former U.S. Attorney General Edwin Meese, former National Security Adviser Brent Scowcroft, Brookings Institution President and former Deputy Secretary of State Strobe Talbott and Pulitzer Prize-winning historian Doris Kearns Goodwin, among others. Reveley's father also served as adviser to the commission. The Obama administration has given meaningful attention to the commission's policy recommendations, and Congress continues to consider the proposed legislation.
Since leaving U.Va. to take up his new post at Longwood, Reveley has worked quickly to engage the university community, alumni, state officials and the local community. To that end, in a time when inaugurations of university presidents are sometimes held as long as 24 months after a president assumes office, Reveley is holding his in November, in hopes of using the inauguration to focus attention on Longwood's 175th Anniversary this academic year.
"Longwood's not only old; it's one of the 100 oldest colleges and universities in the country," said Reveley, adding that he wants the anniversary to help raise the public profile of "this splendid and storied place."
Discussing his priorities for Longwood, the topic foremost on his mind is student retention and graduation. Nationally only about 60 percent of students who enter college earn a degree within six years, a surprising figure for those unfamiliar with the trend that has developed over the last several decades.
"This may be the most significant slow-motion crisis that the country is facing," he said. "We can do a lot of things as a country if we've got the creativity and intellectual wherewithal to do it. But if you play this phenomenon forward 20 or 30 years—if we continue to allow more than a third of the people who enter college to be burdened with debt but not get a degree—the consequences will be grave."
At Longwood, the six-year graduation rate has stood at about 65 percent. That needs to change, Reveley said. "The mission of this place is to help transform people's lives by getting them a strong college education. It's a moral issue, core to our purpose."
Going forward, he also plans to institute a curriculum review aimed at forging Longwood into a model for teaching what's most beneficial to 21st century students, with a central place for the liberal arts.
'Growing up, people around the dinner table were talking about what the curriculum was going to look like, talking about faculty issues and board meetings and plans for the next year.
W. TAYLOR REVELEY IV
PRESIDENT, LONGWOOD UNIVERSITY'
Reveley likewise wants to review how technology can enhance the university's mission. Over the next 15 to 20 years, he envisions that students may be viewing lectures by talented professors from across the nation on their computers or mobile devices, and that the classroom can become more of a small-group, seminar experience than a lecture environment.
Additionally, he wants Longwood to serve as a catalyst and leader for economic development efforts in the Southside Virginia region, which has been hard hit over the past generation by globalization in manufacturing and declines in the tobacco industry.
Finally, Reveley said, in a time of tightening state budgets, "philanthropy is going to be essential to Longwood's deeper prosperity in the years to come." Longwood typically raises several million dollars a year, and Reveley hopes to increase that annual amount substantially in the years ahead, noting that the university currently receives roughly $25 million in annual operating funds from the Commonwealth.
Asked how long he plans to stay at Longwood, Reveley gives a broad smile. "A long time," he said. "Longwood's most iconic president, Joseph Jarman, began at about my age and stayed from 1902 to 1946.While I don't necessarily expect to stay for 44 years, this absolutely is what I'm excited to do, and I certainly hope and am planning for this to be a long run. Longwood has important and great work ahead."
By: Richard Foster
Comments
comments