books by alumni, faculty, staff and friends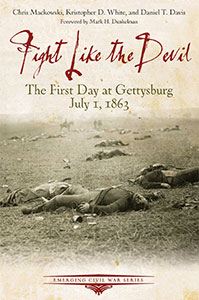 Fight Like the Devil
by Dan Davis '05, Chris Mackowski and Kristopher White
Part of the Emerging Civil War Series, this book examines the first day of the three-day battle of Gettysburg, which Davis said is "often overshadowed by the remainder of the battle but shapes the pivotal actions that followed." The title is derived from a prediction by a Union cavalryman ("You will have to fight like the devil") when a chance encounter between the opposing armies on the outskirts of a small Pennsylvania crossroads town sparked the war's most important battle. The book, written in the series' accessible style, includes more than 100 illustrations, new maps and analysis. Davis, who lives in Fredericksburg, is chief historian of the Emerging Civil War blog (www.emergingcivilwar.com) and the co-author of several other Civil War books. Published by Savas Beatie, softcover, 192 pages.
Common Core State Standards and the Speech-Language Pathologist: Standards-Based Intervention for Special Populations
by Dr. Lissa Power-deFur, professor of communication sciences and disorders
This book is primarily targeted at practicing speech-language pathologists working in public schools. A speech-language pathologist and teacher of the deaf, Power-deFur does presentations on the Common Core State Standards (CCSS) to speech-language pathologists throughout the country. She is graduate coordinator of the communication sciences and disorders program and director of Longwood Speech, Hearing and Learning Services. One of the book's chapters, on applying CCSS to students with autism, was written by Dr. Peggy Agee '75, associate professor of communication sciences and disorders. Published by Plural Publishing, softcover, 249 pages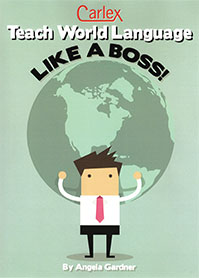 Teach World Language Like a Boss
by Angela Atkins Gardner '04
This book for teachers provides help with student motivation, getting students to speak in the target language and assessing student work and skills. Described as "the must-have toolbox for all teachers of world languages," it's designed to strengthen teaching practices and keep students engaged in learning. Gardner is a high-school Spanish teacher who lives in the Cincinnati suburb of Liberty Township, Ohio, with her husband, Iain Gardner '04, and their two children. Published by Carlex, softcover, 58 pages.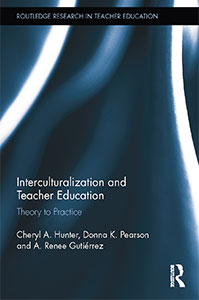 Interculturalization and Teacher Education: Theory to Practice
by Dr. Renee Gutiérrez, assistant professor of Spanish, and Cheryl Hunter and Donna Pearson
Part of the Routledge Research in Teacher Education series, this book focuses on the teacher education perspective on study abroad. It examines how sociocultural beliefs, institutional structures and external accreditation interact in the process of interculturalization, highlighting incentives and barriers as well as strategies to implement and maintain these learning experiences for future teachers. Gutiérrez and Hunter (University of North Dakota) have researched and published together on study abroad and reflective journals for years. Published by Routledge, hardcover, 149 pages.
Comments
comments