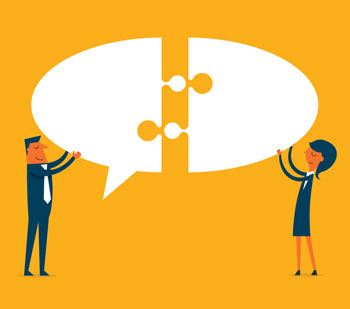 Longwood must be doing something right in preparing English and foreign-language teachers, if the number of awards students are collecting is any indication.
In the last five years, all but one of the Richard A. Meade Student Teaching Scholarships awarded by the Virginia Association of Teachers of English have gone to Longwood students (there was no Longwood nominee in 2012). In addition, Longwood students have scooped up four of the 10 University Student Recognition Awards presented by the Foreign Language Association of Virginia (FLAVA) since the award was established in 2014.
Longwood recipients of the Meade Scholarship are Jeff Everhart '11, M.A. '13, in 2011; Callie Verderosa '13 in 2013; Katy Lewis '15 in 2014 and Megan Almond '15 in 2015. All were secondary English education majors.
Almond currently is teaching in Amelia County; Lewis is in graduate school at Illinois State; Verderosa is in graduate school at Virginia Tech; and Everhart is an instructional technology trainer in Longwood's Digital Education Collaborative.
Longwood recipients of the 2014 FLAVA award, which recognizes academic achievement and commitment to foreign-language training, were Mikayla Faughnan '17 of Chester and Monica Vroomen '16 of Alexandria. Caroline Crane '17 of Orange and Alexis Manuel '18 of Chester took home awards in 2015. All are majoring in modern languages: Faughnan's concentration is Spanish; the others' concentration is teaching English as a second language.
Comments
comments