Cineplex: Intermediate German Language and Culture Through Film
by Dr. Carrie Collenberg-Gonzalez, assistant professor of German at Longwood, and Reinhard Zachau and Jeanne Schueller
This communicative textbook for second-year German is "unique because it is the first textbook to use contemporary feature-length films to teach intermediate students. All of the exercises are contextualized and use the language of the film," said Collenberg-Gonzalez, whose research interests include German film and visual studies. "Cineplex is more than just a textbook—it is a space in which students can 'meet' the people of Germany through the big screen and experience German language and culture as it is performed in context," says the publisher. The book has been called an extraordinary, wonderful, innovative, creative, engaging and well-thought-out project" by Ingrid Zeller of Northwestern University. Collenberg-Gonazalez joined the Longwood faculty in fall 2013.
Published by Focus Publishing, softcover, 440 pages.
---
As Details Become Available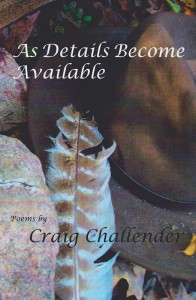 by Dr. Craig Challender, professor of English
This is the third full-length collection of poems by Challender (the others are Familiar Things and Dancing on Water), who has taught American literature and creative writing at Longwood since 1983. It evolved from Challender's belief that "our culture is not comfortable with ambiguity, which we should be able to tolerate because it's part of the human experience." This collection makes the news of the ordinary always breaking and fresh, and wonderfully visual," said poet Peter Makuck, who called Challender's work "imaginative, sad, funny, witty, satirical and accessible." Poet Tim Seibles said the poems "offer so much—intimacy, inquiry, ecstasy, action—in language that is direct and fresh."
Published by Pecan Grove Press, softcover, 80 pages.
---
Coming Home for Christmas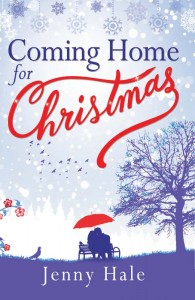 by Jenny Hale '98, Longwood alumna
Hale, a writer of women's fiction, called her first novel a "heartwarming story about friends,
family and the magic of love at Christmas." One reader said it "leaves the reader with a feeling
of what Christmas should be all about—love, peace, family and faith," and another called it a beautiful story about love, hope and forgiveness." Hale's second book is due out by this summer. Hale, who was Jenny Hudson when she attended Longwood, is a district ESL teacher for the Hanover County schools who lives in Mechanicsville with her husband, Justin, also a 1998 Longwood graduate, and their two children.
Published by Bookouture, softcover, 304 pages.
---
Shrimp Boat City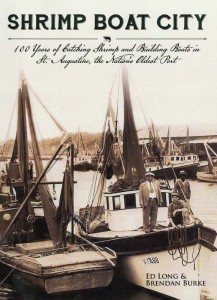 by Brendan Burke '03, Longwood alumnus, and Ed Long
Illustrated with more than 240 images, this book chronicles St. Augustine's once-thriving commercial shrimping and boatbuilding industry. Burke is a maritime archaeologist who is logistics coordinator for the Lighthouse Archaeological Maritime Program (LAMP) in St. Augustine, Fla. Long, a retired shrimp boat captain, boat-builder and Coast Guardsman, donated his collection of artifacts and photographs from the shrimp boat-building industry to the St. Augustine Lighthouse & Museum, of which LAMP is the research arm. "St. Augustine was the Detroit of the shrimp boat-building industry and provided the world with the largest purpose-built fleet of wooden trawlers. It was a multibillion-dollar enterprise that has ebbed into history," said Burke, who has a master's in historic archaeology from William & Mary. He is the son of Dr. Helen
Warriner-Burke '56, former rector of the Longwood Board of Visitors, and former Longwood history professor Pat Burke.
Published by the St. Augustine Lighthouse & Museum, softcover, 315 pages.
Comments
comments