One of the delights of my first year at Longwood has been a steady stream of occasions that energize and excite me about both the traditions of this place and its future. Prominent among them was our annual Alumni Association awards dinner in February, where I was pleased to help honor three graduates: the Hon. Richard Blanton '75, Col. Jay Poole '82 and Tammy Whitt Chitwood '68. Each is the embodiment of a citizen leader. Even on the sad occasion of mourning the loss of the inimitable John Cook '52, who was both a dear friend and among Longwood's most exceptionally loyal and generous supporters, I was comforted by many reminders of the spirit that this place instilled in him, and which I know it instills in you.
As the calendar moves to spring, my thoughts have turned to focusing the Longwood community—students, faculty, staff, board members and alumni—on the years ahead. We celebrate our 175th anniversary this year. What will advance Longwood as we look ahead to its third century?
In the coming months, we will be working as a community to articulate a strategic direction that will answer that question and guide our progress. Key themes are already beginning to emerge.
First, most important is what will not change: the essence of the Longwood experience. Educating citizen leaders is our enduring mission. The academic enterprise—teaching and learning on a human scale, from engaged faculty on a residential campus—is the heart of the university. We will be energized and enriched by our traditions, our setting and our camaraderie. At a time when it sometimes seems the whole world is moving online, the place of Longwood in fact will matter more than ever.
Of course, we cannot sit still. A key area where I believe we must act is improving retention—ensuring that more of the students who come to Longwood complete a degree. The obligation is a moral one, to our students and the families who support them. It is also imperative, along with philanthropy, to securing Longwood's financial future. Also of great importance, we will soon begin the process of renewing our general education curriculum. We will be asking ourselves the fundamental questions, "What does the 21st century ask of our students, and what is it our obligation to help them become?" And finally, we will be looking to draw alumni and other supporters back to campus more and more, connecting them deeply with this special place.
In these and all our endeavors, I invite your guidance and support. Help us understand, from your own experiences, what you think our graduates need to know. Help us recruit promising citizen leaders, and provide them support and guidance as they move toward their degrees. Help us mentor and inspire our students and your fellow alumni. We need you, and I think you will find it rewarding. And, of course, come visit campus, which I believe you will find as vibrant as it has ever been.
Thank you and my best,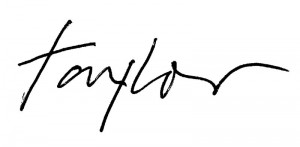 W. Taylor Reveley IV
President
Comments
comments