Alumni fill a variety of leadership roles in colleges and universities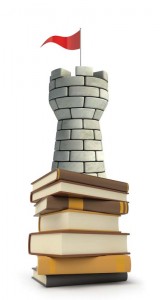 Longwood is known for producing generations of teachers, but it has also graduated a growing number of leaders in higher education.
The university's alums include deans, an athletics director and three current college presidents: Dr. Jeff Abernathy '85 of Alma College; Dr. Kay H. Albertson '69 of Wayne Community College; and Dr. Charles D. Terrell '91 of Eastern West Virginia Community and Technical College.
At a time when the landscape of higher education is fast changing due to increasing innovations in technology, growing tuition costs and shrinking contributions from state government, these leaders are rising to creatively meet those challenges and many more, while still striving to help students fulfill their potential.
The following pages provide a look at some of the Longwood alumni who are leading the way at colleges and universities across the nation.
Dr. Jeff Abernathy '85
PRESIDENT, ALMA COLLEGE
As the president of Alma College, a private liberal arts college with a student body of 1,420 located in Alma, Mich., Dr. Jeff Abernathy sees the current era as a critical time for higher education leadership.
"Change has traditionally come slowly to the university but today we simply must be more innovative in the face of new technologies that will change what we do, more responsive to the needs of businesses, communities and students, [and] more engaged in the world beyond the campus," said Abernathy, who has led Alma for the past four years.
"We need the kind of transformational leadership that will ensure that our institutions are thriving and that they are making key contributions to society," he said.
While universities cannot ignore the importance of job preparation, the reality is that graduates will likely change jobs and even careers many times in their working lives, he said. That means it may be just as important to help students discover who they are as what careers they wish to pursue.
"College, at its best, has always been about helping students to come to a sense of their own deepest passions and helping them see how those passions might serve the world. As we focus on careers, we must not forget that the most successful graduates will be those who have a rich sense of their place in the world."
Toward that end Abernathy, an outdoorsman who enjoys kayaking and cycling, teaches an environmental literature class. I take my students out camping and kayaking while we read Thoreau," said the college president, who specializes in African-American and Southern literature.
Abernathy also is active on social media, saying, "A college president is primarily a storyteller. Social media provide more ways to tell the story." It also makes him more accessible to students.
While technology will continue to play a larger role in higher education, it won't replace "discovery-based learning in the sciences [and] one-on-one, small-group engagement led by a faculty member," Abernathy said.
"We must make a better case for higher education. State funding has been falling because legislators see it as expendable. And it will continue to fall if we don't make a case for our role beyond vocational education in the narrow sense of the term. We need college graduates to get great jobs, but we also need them to solve tomorrow's problems for our society—problems we haven't yet imagined."
Dr. Vicky Owles '89
DEAN OF STUDENTS, MIAMI DADE COLLEGE, KENDALL CAMPUS
Dr. Vicky Owles' academic career almost came to an end before it even got started. "I had a 1.5 GPA my freshman year. I was a terrible student," Owles said ruefully. "I was overly involved in everything but school."
Longwood's then-dean of students, Sue Saunders, gave Owles a second chance and she made the most of it, eventually becoming a more successful student. "My heart was in the right place," Owles recalled. "I just needed some focus."
These days, Owles herself is dean of students for the Kendall Campus of Miami Dade College. The nation's largest college, Miami Dade counts among its famous alums actors Sylvester Stallone and Andy Garcia as well as Panama's first female president, Mireya Moscoso. Owles is responsible for 50,000 of the college's more than 150,000 students.
"I am always thinking about the students who reach out to me that are in some type of crisis, whether it be academic, financial, family or health-related," she said. "I reflect on just how difficult it can be for some of our students, and I work very hard to help them in whatever way I can. Sometimes they need to know that someone cares. Students often think of college as very large and overwhelming. Helping them navigate it makes all the difference."
For Owles, "higher education is a means to help prepare students for their life journey. For many, that journey means preparing for a better job, a career or vocational training. Some students just have a joy of learning and return for professional and personal development. I believe that students who are better-educated become better community members. They become the leaders in our communities and often become catalysts for positive changes in our society."
Said Owles: "I'm very fortunate to be a dean. I wanted to be a dean just like [Saunders]. She instilled those qualities you'd want a student dean to have—compassion, caring and the ability to make solid decisions based on the needs of the students—and that's how I do my job every day."
'We simply must be more innovative in the face of new technologies that will change what we do, more responsive to the needs of businesses, communities and students, [and] more engaged in the world beyond the campus.'
— DR. JEFF ABERNATHY '85, PRESIDENT, ALMA COLLEGE
Dr. Bill Fiege '95
VICE PRESIDENT FOR ACADEMIC AFFAIRS, JOHN TYLER COMMUNITY COLLEGE
One could say that a love of education runs in Dr. Bill Fiege's family. His father was a community college administrator; his mother was a high-school teacher and so is his wife, Renee '97.
As vice president for academic affairs at John Tyler Community College in Chesterfield County, Fiege functions as the institution's chief academic officer, overseeing 110 full-time and 400 adjunct faculty members as well as deans and other administrative staff. The school has 14,000 regular students in addition to thousands more who take noncredit workforce training courses. John Tyler offers more than 60 degree and certificate programs across a region spanning seven counties.
Fiege said community colleges are an invaluable resource for higher education, providing job preparation, continuing education and lifelong learning as well as an affordable step on the way to a four-year degree.
"We help students reach their goals, whether it's one class to get a promotion or just to learn something they've always wanted to learn. Students can earn a degree or certificate and go right to work or students can get a two-year degree to transfer to a four-year institution," he said. "Many nurses in Virginia got their starts at a community college, and we have excellent STEM (science, technology, engineering, math) programs, including advanced manufacturing, information systems, welding, HVAC—skills that folks need in today's workforce. We also have guaranteed admissions agreements with all public four-year universities in Virginia, including Longwood."
Because community colleges cater to a mix of students, many of whom are already in the work world, it's becoming increasingly important to reach out to them through flexible programs that make use of technological advances in delivering course content, Fiege added.
"Over 80 percent of our students work, and many are also trying to manage family obligations while going to school. They need opportunities to complete degrees outside of the traditional bricks and mortar."
'I spend a good bit of time engaged in development with the hope that people will give money to support scholarships, which will enable me to assist families in paying for the cost of education.'
— DR. TAMARA L. BROWN '89, DEAN, COLLEGE OF JUVENILE JUSTICE AND PSYCHOLOGY, PRAIRIE VIEW A&M UNIVERSITY
Dr. Tamara L. Brown '89
DEAN, COLLEGE OF JUVENILE JUSTICE AND PSYCHOLOGY, PRAIRIE VIEW A&M UNIVERSITY
Prairie View A&M University is the second-oldest university in Texas — and that's only by a few hours. Located northwest of Houston, the historically black land-grant university with about 8,600 students was established on the same day in 1876 as Texas A&M University.
However, Dr. Tamara L. Brown has the distinction of being dean of the historic university's newest school—its College of Juvenile Justice and Psychology. It offers the only doctoral degree in juvenile justice in the nation.
"I'm in a position of carrying a relatively young college into the future because we don't have the history going back into the 1880s that some other units on campus have," said Brown, who joined Prairie View A&M in 2012 and oversees about 30 faculty in the fast-growing college, which has 850 students. As part of her job, she also serves as executive director of the Texas Juvenile Crime Prevention Center, a research think tank focused on preventing crime and fostering healthy adolescent development.
In these lean economic times for higher education, Brown finds that in addition to being an administrator and setting curriculum goals, she must also focus on fundraising. Historically education was seen as a public good and states funded it, [but] increasingly it's being seen as something individuals should fund and states subsidize it less and less," she said. "Families are struggling under the weight of the cost of higher education, and universities are struggling to find ways to help families in deferring that cost. I spend a good bit of time engaged in development with the hope that people will give money to support scholarships, which will enable me to assist families in paying for the cost of education."
Amid her many administrative duties and funding worries, Brown keeps student success an area of constant focus. A college degree has become the new requirement for careers, but graduates aren't always prepared with the interpersonal and communication skills they need to enter the work world, she said.
"Higher education is about preparing people for a global marketplace," said Brown. "The world is getting smaller. We have the capacity today, the technological advances, to connect with people all over the world, so if we're going to prepare students to be contributors then we have to prepare them to be global citizens, to have the level of cultural knowledge, awareness and sensitivity as well as the transferrable skills that will apply to a variety of contexts."
Curtis Campbell '90
DIRECTOR OF ATHLETICS, TUSKEGEE UNIVERSITY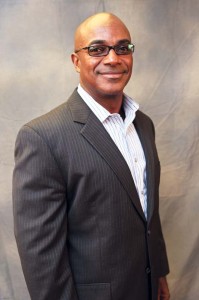 While it has just over 3,000 students, Alabama's Tuskegee University is probably familiar to most people. That might be because of its founder, Booker T. Washington. Or maybe it's due to renowned scientist George Washington Carver, who taught at the school for 47 years, or the school's connection to the famed World War II Tuskegee Airmen.
So one can certainly understand why Curtis Campbell was so pleased to join the prestigious historically black university in 2013 as its new director of athletics. "It was a great opportunity for me," said Campbell, who oversees 12 NCAA Division II sports programs, including the school's respected Golden Tigers football team.
He came to Tuskegee with 14 years of experience in intercollegiate athletics, including the last six years as director of athletics at Stillman College in Tuscaloosa, Ala.
Winning is important to Campbell, but making sure his athletes are also focused on academics is his priority. During his tenure at Stillman, two student athletes were valedictorians, a feat that had never happened before. "I was really proud of that," he said.
"The majority of our students, when they finish playing sports, they're getting a real job. They're not going to the NFL or the NBA … so it's real important that we focus on education," he said. "We want to have a competitive athletic program. We want them to win championships, but at the end of the day we want to see our students walk across the stage and get that degree."
Campbell's own college education began at Longwood when he was 25, after serving in the Army and graduating from a community college. He earned a social work degree and was a social worker for seven years before earning a master's degree and redirecting his career toward college athletics. In addition to Tuskegee and Stillman, he has worked at the University of Minnesota, where he coordinated student athlete development; Kentucky State, where he worked in NCAA compliance; and Illinois' Blackburn College, where he was director of athletics.
Dr. Charles D. Terrell '91
PRESIDENT, EASTERN WEST VIRGINIA COMMUNITY AND TECHNICAL COLLEGE
"To be a successful president, you have to be a good listener," said Dr. Charles D. Terrell, president of Eastern West Virginia Community and Technical College. "If you take the initiative, get out and engage with community leaders, you can just form so many great partnerships. People are very proud of their local community college."
Terrell became president of the college in 2010. A new institution that received accreditation in 2008, it has fewer than 900 students but the college has a major impact on the sparsely populated area around Moorefield, W.Va., Terrell said. It's been recognized as one of the fastest-growing community colleges in its enrollment category in the nation.
The college offers a wide variety of education opportunities in the allied health professions and will graduate its second class of nursing students this year. Among its advanced manufacturing courses is a wind technology program, developing a workforce for West Virginia's burgeoning wind-farming industry.
In a tight economic environment, Terrell is encouraging both his students and his faculty to build entrepreneurial skills. "We are trying to think as entrepreneurs, to get the college in the mindset of being entrepreneurial and not being dependent completely on state appropriations." As an example, he said he sought sponsorship from Summit Financial Group, an investment banking firm, to sponsor the school's graduation ceremonies rather than seek graduation fees from the students.
Comments
comments