12 classes, black alumni, Greek women to celebrate reunions in fall 2014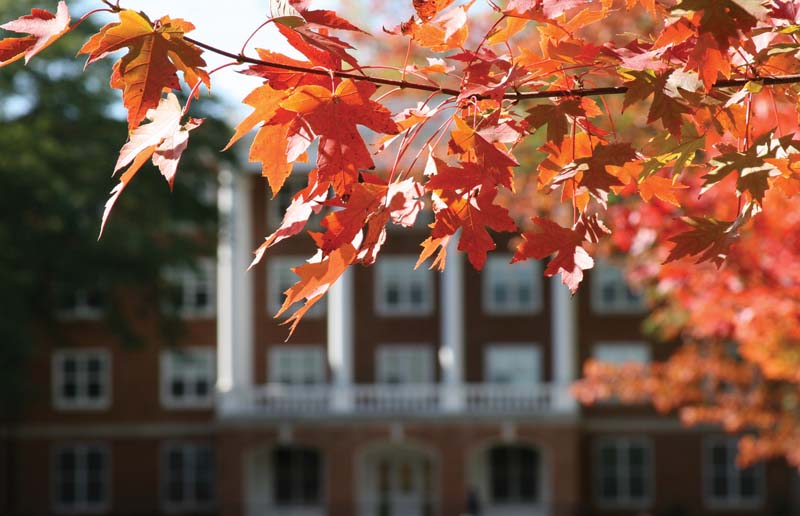 Fall 2014 will be busy for the Longwood campus, with hundreds of alumni invited back to celebrate reunions planned for September and October.
Sept. 5-6: Fall Reunion
Members of the Classes of 1969 and 1974 should mark their calendars for Sept. 5-6, 2014, when they will celebrate their 45th and 40th reunions, respectively. The campus is always buzzing with energy at the beginning of the academic year, so don't miss this opportunity to reconnect with Longwood and see how today's students are keeping Longwood vital.
Oct. 17-18: A Mega Reunion Weekend
What's better than a Longwood reunion? Three reunions on the same weekend.
On Oct. 17-18, 2014, the Classes of 2000-09 will celebrate at the Decade of the 2000s Reunion. Black Alumni Weekend also is set for Oct. 17-18. Rounding out the weekend lineup is a gathering of Longwood's Greek women, who are invited to the Stubbs Open House on Saturday, Oct. 18. Stubbs underwent an extensive renovation during 2013-14, and Longwood can't wait to show off this great facility.
You might wonder why the university would schedule three reunions on one weekend. We did it so that anyone who wanted to attend two or three of these events wouldn't have the difficult choice of picking just one. So contact your friends, and make plans to have a wonderful time together Oct. 17-18.
Look for more details at LongwoodLink.com.
Comments
comments