McCullough ready to fill Buddy Bolding's shoes as baseball coach
Filling a legend's shoes is generally a tall order, but new Longwood baseball coach Brian McCullough is ready for the challenge.
He's ready partly because he spent the last four years as an assistant to 30-year coach Buddy Bolding. "Coach did a good job of grooming me, giving me enough of a leash to learn," said McCullough. "Especially in the last year, Coach Bolding gave me a lot of the tasks that fall onto a head coach, so there wasn't much new this year—it was a smooth transition."
Full-time coaching is a change of pace for McCullough, who grew up playing ball in talent-rich Virginia Beach—against many future MLB stars like B.J. and Justin Upton, Ryan Zimmerman and David Wright—and laced up the spikes for Longwood as a starting pitcher. He was named the Division I Independent Pitcher of the Year in 2007. After playing in several professional leagues, he returned to Longwood as the pitching coach.
That kind of experience provides common ground with players in a program ready to regain the kind of success that was customary under Bolding. "A lot of the guys can connect with Coach McCullough," said shortstop Matt Dickason '14 of Chesapeake. "He brings a great atmosphere to the clubhouse and a lot of knowledge."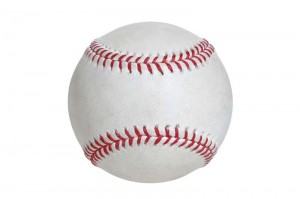 Combining his experience with several assistants who have played professional baseball, McCullough offers sage advice to talented young players starting off in college. Several of those players have gone on to sign professional contracts, so the advice is welcome. Relief pitcher Mark Montgomery, who was drafted by the Yankees in the 2011 draft and pitches for their AAA team, is the kind of player who can put the advice of seasoned coaches to good use.
"The real advantage we have is that we know how to develop talented players like Mark into professional athletes," said McCullough. "Couple that with the huge advantage Big South membership brings, and recruiting visits have increased and we're seeing a lot more interest from high-schoolers."
Longwood, historically known as a hitters program, is leveraging its membership in the Big South to recruit more well-rounded athletes. "The future is bright," said McCullough. We've got an extremely talented recruiting class this year that addressed a lot of our needs. Couple that with a group of savvy seniors, and we're setting ourselves up for more Big South success."
Those who played with McCullough at Longwood saw coaching written all over their successful starting pitcher. "We were captains together and roommates," said former outfielder Tyler Ames '07. "I knew when we played together he would make a good coach with his leadership and knowledge of the game. He will do a great job."
Comments
comments