Great teachers are made, not born, says researcher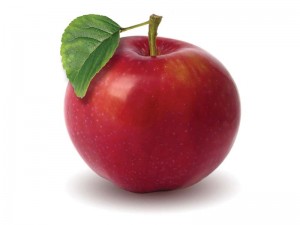 You don't need a gregarious personality like the Robin Williams character in Dead Poets Society to be a good teacher, says a Longwood professor who studied the link between personality traits and teaching effectiveness.
Dr. Sean Ruday's study of students in a university teacher preparation program found no correlation between personality type and teaching performance—supporting the theory that good teachers are made, not born.
"The results of the study suggest that specific personality traits are not necessary for teaching," said Ruday, assistant professor of English. "This is good news for teacher preparation programs because it means they don't have to look for a certain type of student, or to mold students into a certain personality type. They don't have to be a gatekeeper."
Ruday and Dr. Peter Wiens, then a fellow Ph.D. student at the University of Virginia and now an education professor at the University of Wisconsin-Parkside, conducted a study from 2009-12 in which they revived what the former called "the recurring discussion of whether good teachers are born or made."
"Some say that teachers are born, that you need certain personality traits, but this isn't supported by the data," said Ruday, a former middle-school English teacher. "Our study supports the other view: that you don't need certain traits to be effective."
The participants in the study were 89 students in a university's teacher preparation program, a five-year bachelor's-plus-master's-
degree program. Their personalities were measured annually over the last three years of the program, and their teaching effectiveness was measured when they did their student teaching in the last year.
"These findings," wrote Ruday and Wiens in an article that has been accepted for publication in the journal Issues in Teacher Education, "suggest that personality is not a predictor of teaching performance and should not be used in teacher education admission decisions or the hiring decisions of schools."
The results refute a common perception, despite evidence to the contrary, that one has to be a "dynamic, larger-than-life character" to be an effective teacher, said Ruday.
"Some people might observe a teacher and say to another teacher, 'Be just like her.' It's the same way with football coaches—some people think a coach has to be a motivational speaker like Lou Holtz or a gruff, hardcore football guy like Nick Saban to be successful. But no matter a teacher's personality, he or she can be effective.
"Good teaching is about being structured and organized, and giving students engaging and relevant work. It's more about what you learned in your teacher training than about personality, which you can't teach."
Ruday and Wiens examined not only the connection between personality and effective teaching but also how, if at all, the future teachers' personalities changed throughout their teacher-training program.
"We found that their personalities did not change over the three years," said Ruday.
Comments
comments