General Mark Clark: Commander of America's Fifth Army in World War II and Liberator of Rome
by Jon Mikolashek '02, Longwood alumnus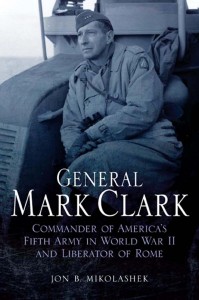 Gen. Mark Clark was a prominent but often-overlooked four-star general during World War II. Mikolashek's book examines his career, including what the author calls a "new look" at Clark's much-studied and sometimes controversial Italian campaign. Mikolashek, a civilian historian whose specialty is military history, is an associate professor of history at the Army Command and General Staff College (CGSC) at Fort Belvoir. He is a co-author of Operation Enduring Freedom, March 2002-April 2005, which focuses on the counterinsurgency in Afghanistan, one of his areas of expertise. Before joining the CGSC faculty in 2009, Mikolashek, who has a Ph.D. from Florida State University, was a research historian for the Contemporary Studies Branch of the Army Center of Military History, focusing on the U.S. in Afghanistan and Iraq. He is married to Colleen Ganley Mikolashek '03.
Published by Casemate Publishers, hardcover, 272 pages.
Bloody Autumn: The Shenandoah Valley Campaign of 1864
by Dan Davis '05, Longwood alumnus, and Phillip Greenwalt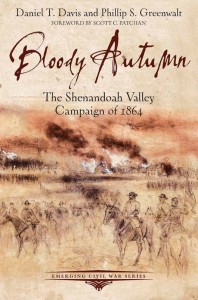 Part of the publisher's Emerging Civil War Series, Bloody Autumn "tries to strike a balance between providing enough information to people who are visiting a battlefield for the first time, so we can jump-start them, and also those who have read about the battle," said Davis. Davis, whose specialty is 18th- and 19th-century military history, is a core contributor to the related Emerging Civil War blog and has worked as a historian at Appomattox Court House National Historical Park and the Fredericksburg and Spotsylvania National Military Park. He lives in Fredericksburg and works in information technology for a government contractor.
Published by Savas Beatie, softcover, 168 pages.
Corporate Computer Security 4th Edition
by Dr. Randy Boyle, associate professor of information systems
and security, and Raymond Panko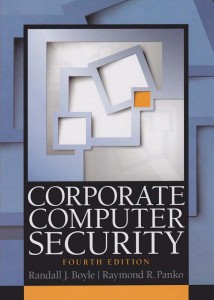 This book, widely adopted by universities across the United States, is written for a one-term introductory course in IT security, with the primary audience being upper-division students majoring in information systems, computer science or computer information systems. It's also intended for graduate students seeking a broader knowledge of IT security. "The book will give students going into the IT security field a solid foundation. It has a strong managerial focus along with a solid technical understanding of cyber security tools," said Boyle. He is the author of several other textbooks in the field, including the second editions of Applied Information Security and Applied Networking Labs, both published this year.
Published by Pearson, hardcover, 672 pages.
Christian Finance for Teens: A Simple Guide to Financial Wisdom for Teens and Young Adults
by Cindy Clegg Kersey '84, Longwood alumna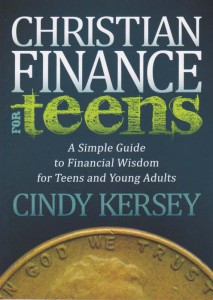 This book, which evolved from a class the author teaches, is "geared not just to teens but also to young adults, college students and people starting out on their own," said Kersey, who teaches Christian finance and other business courses at Hampton Christian High School. The book covers searching for a job, budgeting, debt, banking, investing, insurance, taxes and other areas of finance. This fall, Kersey began teaching two online courses through the Potter's School, a Christian home-school organization, in which her students are from "all over the world, including China and Japan." Kersey met her husband, Bryan, at Longwood. They live in Carrollton in Isle of Wight County.
Published by Morgan James, softcover, 90 pages.
Comments
comments