Chi, contraband candy and 'All My Children'— alumni share their memories as part of the continuing 175th Anniversary
---
Longwood's 175th anniversary has been a time for celebration. We have welcomed and inaugurated a new president, announced several new academic programs, opened new facilities and begun work on others. We have brought nationally known speakers to campus, shared the joy of commencement with new graduates and their families, and talked about what the future holds for our university.
Perhaps what we have done most, however, is reminisce about the experiences that make this assemblage of buildings, traditions, academic programs, current students, alumni, faculty and staff uniquely Longwood. Though the 175th Anniversary celebration officially ends in December, these cherished alumni memories are not likely to fade.
Chi walks and sunbathing on the roof of the Cunninghams. Collectively watching the 1969 moonwalk and individually watching the soap opera "All My Children"—a pastime so widespread that the administration in 1972 canceled classes during the 1-2 p.m. slot. House mothers, beanie caps during Rat Week, the "dating list" and rules that included no slacks for women unless it was snowing. Friendships that would last a lifetime.
Many of these memories have been recorded in the "Memory Bank" section of the
175th Anniversary website. There's still time to make sure your recollections are part of the archive, and it's easy to do. Just go to the website and follow the directions.
In the meantime, here are a few examples from the website and telephone interviews that may inspire you to add your own personal chapter to the Longwood narrative.
"Even though there were a lot of rules, I look back with so much fondness on my times there. We had a blast"
Ann Heaven Roe '67 of Shelby, N.C.
Roe's good times included late-night trips to the basement rec room of North Cunningham during her sophomore year with her roommate, Alice Gill, who was a diabetic "long before there were blood kits to determine a person's sugar level." When they got a "candy bar attack," Roe would tell her roommate, Alice, I think you might be having low blood sugar. Don't you think so?"
Gill [who withdrew in 1966 for medical reasons] would put her diabetic dog tags around her neck, and the pair would "sneak and giggle our way" down four flights of stairs at the back of the building to the rec room—which no one was allowed to enter after 10 p.m.—and buy candy bars from the machine. "Back in our room we would laugh at another successful adventure and thoroughly enjoy our contraband candy. We never did get caught," said Roe, a retired elementary teacher. Roe and Gill remained friends until Gill's death in 2003.
Liz Daughtrey '73 remembers a historic late-night experience—the first moonwalk, which she watched in a "big pajama party/sleepover" in the Gold Room of Lankford arranged by the administration.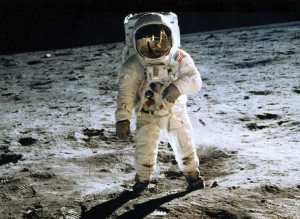 "It wouldn't have been as good to watch the event by crowding around the little TV in our dorm lounge room, though the TV in the Gold Room wasn't that big either—it was no big screen," Daughtrey, an administrative specialist who lives in Mechanicsville, said with a laugh. "It was a thrill … to see such a historic event with friends since we couldn't be with our families."
Pam Faini Goldman '84 was thrilled to find a Chi Christmas ornament on the tree in the Rotunda during her freshman year. "All of us on my floor in Tabb would wait every night trying to get a glimpse of Chi putting ornaments on the tree," said Goldman, who lives in Manassas and plans to teach high-school business after obtaining teaching licensure. One night we heard the chanting, and we ran and searched and searched, and I found one.
"I still have the ornament—a silver ball with the Chi emblem—which I put on my tree every year. I was chosen as a Christmas elf, but what they didn't tell you is that you have to wear red tights and a green elf costume around campus!"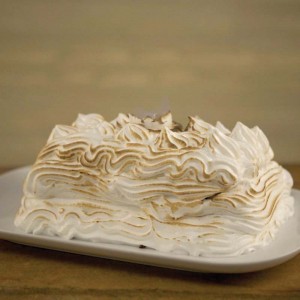 Dante Ricci '92, a member of the Alumni Board, remembers another holiday with equal fondness. "I really enjoyed the Thanksgiving dinners in the old dining hall, which had a family atmosphere—like a home away from home," said Ricci, who lives in Oakton and works in marketing and communications for the software technology company SAP. "They would bring a turkey to each table, and someone would carve it, and they also served baked Alaska, which was really good. My wife [Susan Frost Ricci '93] and I still talk about those dinners every Thanksgiving."
The fondest memories for Kendall Lee '01, vice president of the Alumni Board, are a mixture of the serious and the not-so-serious. His involvement with the student organization Student Educators for Active Leadership (SEAL) "reinforced citizen leadership and made my Longwood experience that much better," said Lee, Virginia Commonwealth University's associate director of government relations. He also relished his experience as an Oktoberfest spirit leader in 1999. "We wore lederhosen the week leading up to Oktoberfest, marched in the parade and danced at Oktoberfest, which was a lot of fun," he said.
Vicki "Gretna" Doss '67 has had a lot of fun in the intervening 51 years thanks to lifelong friends she made on the evening of move-in day, Sept. 12, 1963, when she and other freshmen on the third floor of Tabb gathered for their first hall meeting. Eight of them, joined later by a member of the Class of 1968, bonded immediately, beginning a half-century of intimate friendship as the "Grails" [a childhood mispronunciation of "girls" by one member's neighbor]. They get together several times a year, have taken four trips to Europe, including one to Scotland and England this September, and mourned the death of Pat Finn Graves '67, one of the Grails, in 2000. What we think threw us together was the survey they used to enclose with the acceptance letter. We were a compatible group," said Doss, a retired middle school teacher who lives near Charlottesville.
Then and Now
The 175th Anniversary website has been a popular destination for alumni and friends of Longwood during the commemoration of Longwood's 175th birthday. One feature that has drawn interest and participation is the "Then and Now" section, which includes photos from Longwood's past along with photos of the same subjects as they look today—often years or decades apart. Among those on the website are the two sets of photos shown here.
Visit the website at 175.longwood.edu to see more "Then and Now" photos—or to submit your own.
---
Comments
comments